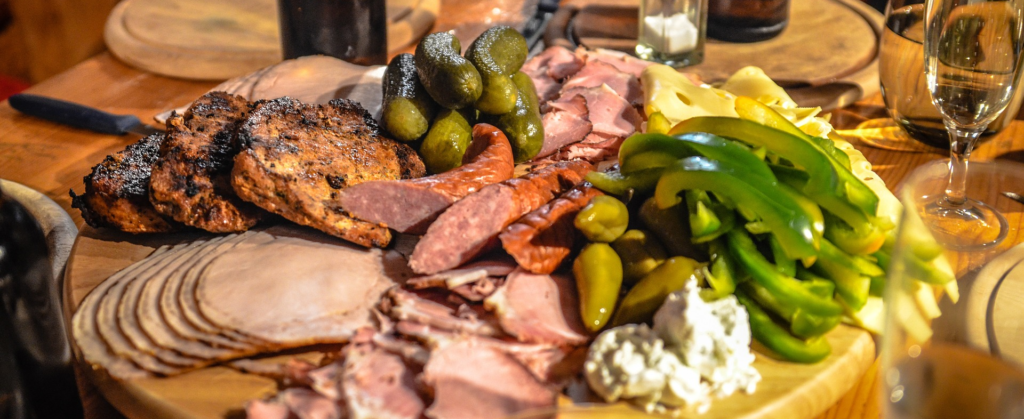 Unless you relearn portion sizes, it's going to become Dooms Day for you in just a few short years. Don't be like me, I let time go bye, excuse after excuse, why I didn't get my calorie intake under control. After time passes, you become complacent on what's on the road. Don't fall into the truckers trap. I am struggling to get back the way I was, and so will you.
Refresh on what portion sizes are and how much "in size" calories actually look. Without a guideline in your head, you will lose your health for a great career. You can have both, just wake up and touch up on your knowledge. (Your weight problem might stay with you).
Since you don't do hardly any movement, you use almost no calories. So, you don't need to eat much at all. A stable portion size with following intermittent fasting, you will stay healthier than not taking any purcautions.
Once your correct portion sizes kick in, you would be surprised how much money you can save. You can even start enjoying nicer foods like Salmon.
If you add a protein shake as a supplement, you can cut down on meal prepping and just eat once a day. You will also feel lighter. Stop whining and look at the chart below.
Portion Sizes for Truckers:
Protein Shake (one scoop) – 120 calories
One Egg Small (38g) – 54 calories.
One Egg Large (50g) – 72 calories.
Green Beans (one cup snapped) – about 34 calories.
Green Beans (one can) -about 105 calories
Corn (one cup) – about 132 calories.
Corn (one can 3.5 servings) – 210 calories whole can.
Broccoli (one cup 156g) – about 55 calories.
Broccoli (one frozen bag, 10 oz) – about 74 calories.
Mixed Vegetables (one cup) – about 151 calories. 36 calories come from fat.
Tuna Salad (one cup no dressing) – 383 calories.
Black Beans (one cup) – 218 calories.
Bratwurst (one sausage) – 196 calories
Hot Dogs (with bun, katchup, mustard only ) – 300 calories.
Tuna (one can 165g) – 191 Calories.
Chicken Breast 4oz (100g) – about 284 calories.
Chicken leg – about 135 calories.
Ham (3oz slice) – about 230 calories.
Pork (one cup diced) – about 529 calories. 364 calories comes from fat.
Beef (one cup diced) – about 458 calories. 315 calories comes from fat.