How Grumpy of a trucker are you? Check our "Grumpy Meter" below.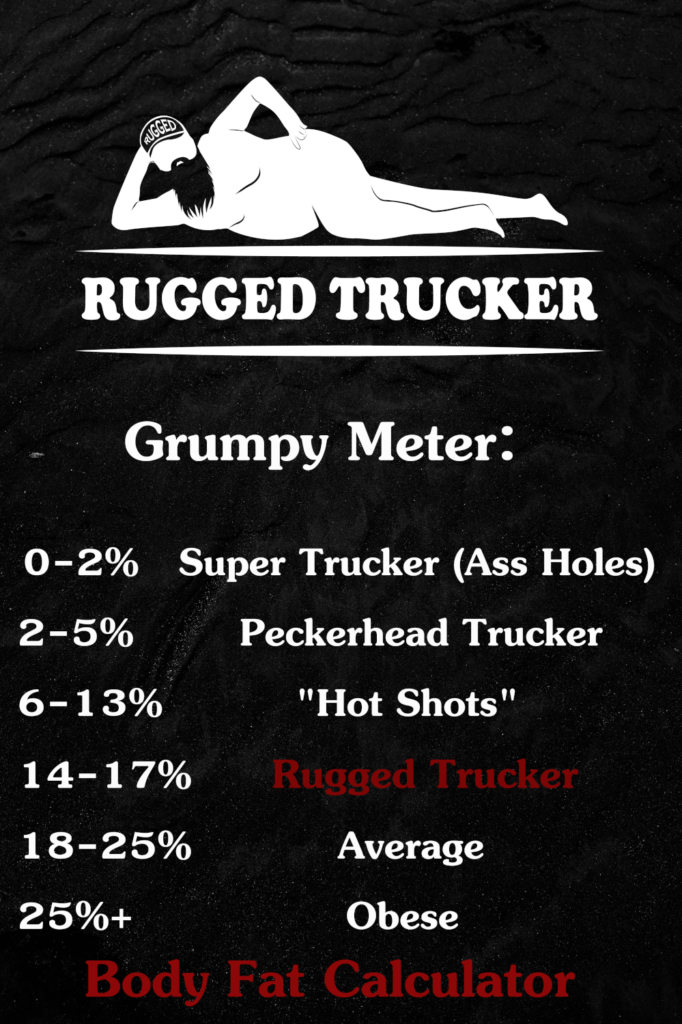 BODYFAT – Body fat Percentage
LBM – Lean body Mass (muscle, guts, no fat.)
FBM – Fat body Mass (Fat weight percent)
Classification – It speaks for itself. Are you Fat As Fuck…or skinny?
Get fit and lighten the load!
ARE YOU A FITNESS GURU?
We have driven around the block a few times and know how difficult it could be to live a healthy, fit, and successful life as a trucker.
Join The Team and help others who struggle with the ability to juggle a healthy life while on the road.