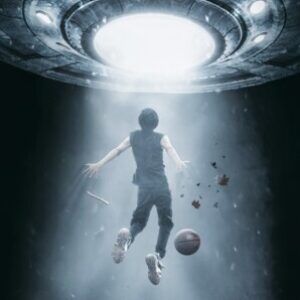 Trucker Stories
Mystery, Fantasy, or real stories…share and don't disappoint. Go to New Discussions to post your story…do... View more
A nightmare in Texas for a late sleepy night.
I was teaming for U.S. Express, not far from Irving, Tx. I was placed on a dedicated team run for Target Groceries in Denton, Tx. For most of my time there, we wenty up 287, going to Colorado. For most cases, you follow it straight up to HWY70, then cut west. However, todays story we went to Houston, TX coming back to Dallas. There wasn't much difficulty at first. Fairly busy streets, bumper to bumper, nothing untypticaly for TX Anyway.

As we were on the turnpike, we ran across A 3 car pile up on the road. It had just started to drizzle, wipers wasn't clean yet, not enough rain; A mild smear across the window and creeping up to the accident. As we continued to look, we finally saw some people who just made it to the side of the road. Luckily, they made it safely and out of the way for on coming traffic. It seemed it might be good to go around.

We were at a mear crawl with speed, finally rolled our windows down. It was within a few seconds of time, as everything took place, there wasn't a lot of time to think. Looking in my driver side mirror, a car was speeding through the fast lane, only for me to turn my head forward and see a car cut in front of my rig, pulling out in front of the car in the hammer lane. BAM! CLUSH!…The big one just hit. Two More Cars were in an independant accident in front of the three earlier. As I looked out the passenger mirror, I was able to make it to the exit ramp.

As we thought we were safe, 4 more cars slid into the already five cars int he road; a total of 9 cars in a matter of seconds. If it wasn't for our fast/slow maneuvering, we would have been a part of a multiple car pile up. I know this isn't a ghost story, or what not. I just know I almost shit my pants. My sweat glans opened up and my hear rate was through the roof.

I often wonder if I was in that accident, how much worse could it even have been. Its easy to watch pile ups on the News, or be in a back up for hours to find a lot cleaned up. However, this was very real and scary. I know others will have better stories, but this hit home with me. I really started fine tuning my safe driving and always do double and triple takes in all mirrors before. proceeding.

My skills to get out of a bad situation was ruff, but I always practice good safety practices in everything I do, not just on the road but throughout my life tasks…

Hope you enjoyed. This was my first to ever write any real life stories.