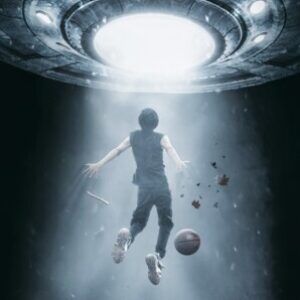 Trucker Stories
Mystery, Fantasy, or real stories…share and don't disappoint. Go to New Discussions to post your story…do... View more
Amazon in Washington
Dispatch called and asked if I wanted to run an Amazon load. I was in L.A. California. I quickly said yes, I picked up the load and it was headed to Arlington, Wa. That was fine by me, it was a 1,183 mile run. So, I picked up the load and went on my run.

Once I got to Arlington, Wa, I was a little hesitant because it was a small town. After driving around a bit, also following GPS, I finally found Amazon with no problems. I drove in, delivered, but they had no empty's. After about 10 minutes, my dispatch told me that I could pick up a load at another Amazon and I didn't need an empty. That sounded great, so, I went ahead and took that load.

Now, I was headed to DuPont, Wa, it was not very far. Maybe 97 miles, but trying to go through traffic in Tacoma, Wa, was stiff. For many miles, we went slow. Even at one time it turned into a crawl. Even I wasn't sure if I was going to make it. My hours were low, my eyes grew dim, but I continued the course. I think it took about 3 hrs with traffic, accidents, etc. It was even drizzling to make things worse. Maybe that is why they call it the "Suicide" State. It must be depressing from the constant rain.

As I made it to Amazon in Dupont,Wa, I checked in. But my load was not there. Someone had already picked it up. So, I called dispatch, asked what in the hell is going on. They insisted it was there. So like any trucker, I continued to try to check. Without any luck, I was told to leave. I reminded my dispatch I burnt 3 hrs and only went 97 miles for this load. So, I found a place to park and slept for the night.

The next day I woke up. Dispatch just called and asked me to pick up a load down in L.A. again. This is unusual because dispatch never sends you that far without a load. but this time they did. With excitement, I said hell fuck yeah. I can bobtail down to L.A.? This is easy, I love the idea, sure why not. So without any problems, I quickly jumped up, did my Pre Trip and set way to pick up in L.A., Ca.

I made it about as far as Portland, Or., when dispatch calls. Damn, they just told me my Load in L.A., Ca. was canceled. Now, he wants me to head back to Arlington, Wa to pick up a damn Amazon load. I made it clear, I am having difficulty going down Intrastate 5 and I had already burnt about two in a half hours, and It would take about 4 hours to get there. So, I have 7 hours driving back and forth. The roads were bad, but I was slowly getting there. You can tack on another 30 minutes or so.

I made it to Arlington, Wa, the Amazon plant. I checked in and to my surprise there was no load. I was thinking what in the hell is going on. I called dispatch and they put me on hold for 10 minutes. Actually, I think they called me back in 10. Again, I had to park outside somewhere with Amazon because they don't allow you on the yard without a load.

Dispatch called me back. They made a mistake. It was sitting on a yard that they are renting. I asked for the location and they sent it to me through the Qualcom. Now, finally I can get this load and make it down the road. I pull up to the gate where they claimed the loaded trailer would be located. The gate was closed and it needed a security code. So, I called dispatch and once again they were confused. I described the place to them:

"It looks closed. I don't see any trailers around here. It looks like a lumber yard. This can't be the right place."

Again, they took time to find the code. Finally, they get me the code. I punch it in and the damn thing opened. What? It is a lumber yard. I drove in and had a look around. I found one trailer which wasn't even ours but not the trailer they claimed it would be. I drove around multiple times since it was a small yard. However, it remained the same. I found no trailer.

After losing another hour on the phone with dispatch, the told me there were nothing they could do. Both loads claimed to be in the system. They didn't understand why, but I went ahead and figured I was not getting a load today. I found a place to park and get settled in when my phone rang. Dispatch has a load in Seattle, Wa, for a pickup. At this point, I am tired of hearing about Amazon. I quickly jumped into the seat and headed out.

Going to Seattle, Wa to Amazon was ruffly 1 hr 30 minutes. However, I got there and with no surprise, there were no load. It apparently left 3 days prior. Damn, I have bounced around all of Washington, Wasted a whole clock just to not get a load.

Just to let you know I eventually did get a load, but bouncing around washington, everyone knows how congested it is, was a payne in my neck. However, I don't think I ever want to pick up another Amazon any time soon.

This discussion was modified 1 month ago by Phillip.
Sorry, there were no replies found.