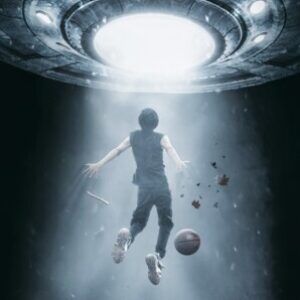 Trucker Stories
Mystery, Fantasy, or real stories…share and don't disappoint. Go to New Discussions to post your story…do... View more
Lost in the Water
Okay, this story is a true story and had me out of my mind. I hope you enjoy my story and will add one of yours as well.

I was with U.S. Express and I was a team. I was attached to the Target account in Denton, Tx. It was a fun job. I we would go to Colorado, Kansas, and New Mexico for grocery deliveries. Well, before you knew it, U.S. Express had lost the bid to go north. Instead, we now cover Texas and Louisiana.

A few runs into starting our new routes, and Hurricane Harvey came in to hit Houston, Texas. It wasn't my shift, and we were near Conroe, Texas. So, I headed to the sleeper. When I woke, I felt the truck as if it were on a stand-still. I thought, "darn, I guess we are stuck somewhere." I continued to ponder what happened as I was putting on my clothes.

I opened the curtain, to my surprise we were actually moving…very slow. My eyes haven't focused in yet; it was bright and couldn't see. "Where are we?" I asked. My partner was quiet for a minute. Then he responded, "near our first drop."

Wow, I was stoked. Sounds like we are going to do good this week. We won't get hung up like other drivers, I moldered over.

Then as my eyes started to focus, I asked, "why are we going so slow." My partner exclaims, "We are in water up to the door."

"UP TO THE DOOR?" I yelled.

As I looked out, we were in water up to the door. My first thought was, "Is our tailpipe in the water?

We were in a Freightliner and remembered the tailpipe going out the back, facing down. I just knew we were about to ruin this truck.

I quickly said, "don't stop!!! if you do i'm not sure if the exhaust will suck the water into the engine if it is turned off."

He just looked at me…

I clearly was not going to take over until I knew the truck was in driving condition. Not like this," I quickly stated."

An hour later, we made it to Target for our drop.

There dock was filled with water up to the door. I just shook my head. What can you say.

We were finally on an uphill where the water was low.

We were not able to make a delivery, but we did get paid for the miles. Yes…

Come to find out, we were able to make other deliveries…and there were no harm to the truck…either.

Well, it wasn't much but this was my story. Here is the picture of me looking out the passenger window with the water up to the door.

Let us know your story.

"

This discussion was modified 2 months ago by Brian.
Sorry, there were no replies found.