Pitmaster Seasoned Pulled Pork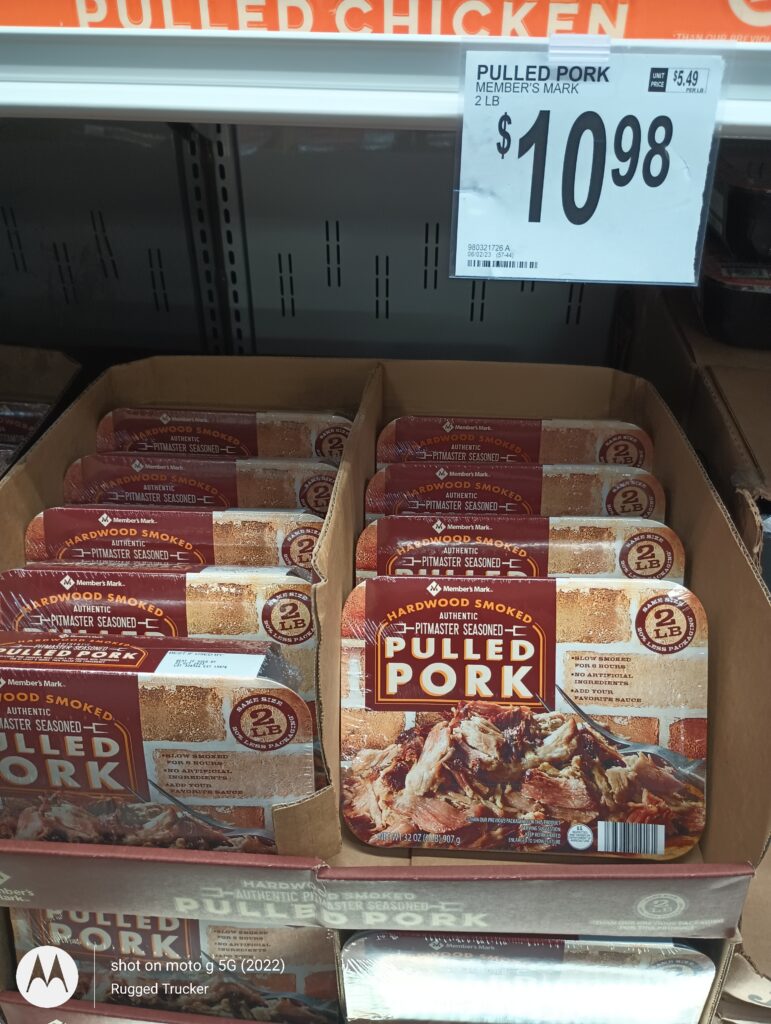 Calories Per Serving (3oz): 90
Calories Per Container: 990
Serving Per Container: 11
Here is a Pitmaster Seasoned Pulled Pork. Pork is what they call, "the other white meat." Pulled pork can be added as a Sandwich, Sliders, Pulled Pork Burger, a topping on a rice bowl, or just a protein on the side with some vegetables.
Many people say that they can't eat right while on the road. However, with a good cooler you can carry anything that you have in your house with you in your truck. This is just an idea of what you can bring if you don't have time for prepping meals at home and need Microwavable Instantly.
What you can use Pulled Pork For:
Make Sandwiches
Make Sliders
Make Pulled Pork Burger
topping on a rice bowl
Added Protein (with side)
(Sam's) Walmart has a smaller package
It is instant and microwavable.
Following these ideas make you more aware about portion sizes and your calorie intake. It doesn't take long to be aware of your calories, whether you prep at home or microwave instant on the road.
Even if you don't follow the correct portions, this makes it easy to follow your calories.
How to burn off Pulled Pork Calories:
Jog In Place (10 minutes)
Walk around your truck (30 times)
Push ups (Incline on step)
Mountain Climbers (with trailer bumper support)