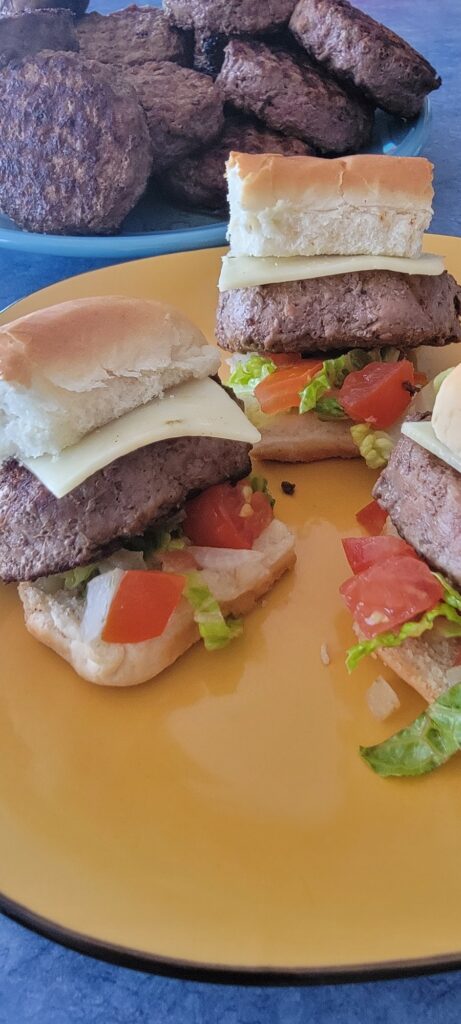 Difficulty: Easy

Rugged Trucker™ Slider
The Rugged Trucker™ Slider is a new rendition of the traditional slider. However, with our unique twist allows you to carry hot dog buns as the bun instead of spending higher costs for specialty buns. Use them if you want, but I think you will be surprised how fun and "On The Spot" fixes a pack of hot dogs can be….Let us know down below if you tried it and what you think. Make sure to tell us how you made yours. Stay Rugged my friends…
Equipment
1 Iron Pan

regular pan or griddle is fine.

1 Chop Block

…or use something like a useless book lying around. Make sure it's clean or place saran wrap on the bottom first.
Ingredients
Pick You Meat
1

Pack

Prime Rib Beef Steak

…Members Mark…4oz patties
What Else Do You Need?
1

Pack

Hot Dog Buns

…1 Pack Will Make 24 Sliders

4

Units

Tomato's

…firm

1

Head

Lettuce

…bright and beautiful

1

Unit

Onion

…only if you cry…
Cheese Type?
1

Pack

Cheese

…Swiss….but you can use anything you want.
Instructions
First Things First…
First, put your pan on the burner and set it to medium heat. Poor just a little of oil in it so the meat won't stick.

Pull out your pack of meat. (I purchased mine premade. If you make your own, there will be added steps. I also opted for a better meat. You become what you eat…eat well!!!)

1 Pack Prime Rib Beef Steak

Place as many patties on the pan or griddle you can. Continue cooking until that half appears to be fully cooked. Then flip to the other side and do the same thing until that side is fully cooked.

Once fully cooked, take them off and place them on a plate. Allow them to rest for at least 10 minutes.
Get Your Veggies Ready.
Pull out your lettuce, tomatoes, and onions and chop them up. You can make them into cubes or slices. I did cubes this time…but I mostly do slices. Once done, put them in a container for storage.

4 Units Tomato's,

1 Unit Onion,

1 Head Lettuce
What Else Is There To Do?
Get a hot dog bun and tear it like a man….or opt to cut it. You will be cutting into ⅓ size per bun. This step can be used if you prep at home. I bring my pack of buns with me on the road. Read in notes for explanation.

Take your pack of cheese and tear them down into ⅓ each. You can opt to put this in your cooler from the packet if you want. That way you are not compiling dishes.
…And Then?
Store everything for you to take on the road.
Notes
I will put my vegetables and meat in containers.  I would then take my hotdog packs on the road with me.  
Reason:
Buns get soggy if you premake the whole slider in a container.
If this recipe sounds to hard…or you think I skipped steps, then proceed to the link below for instant ideas.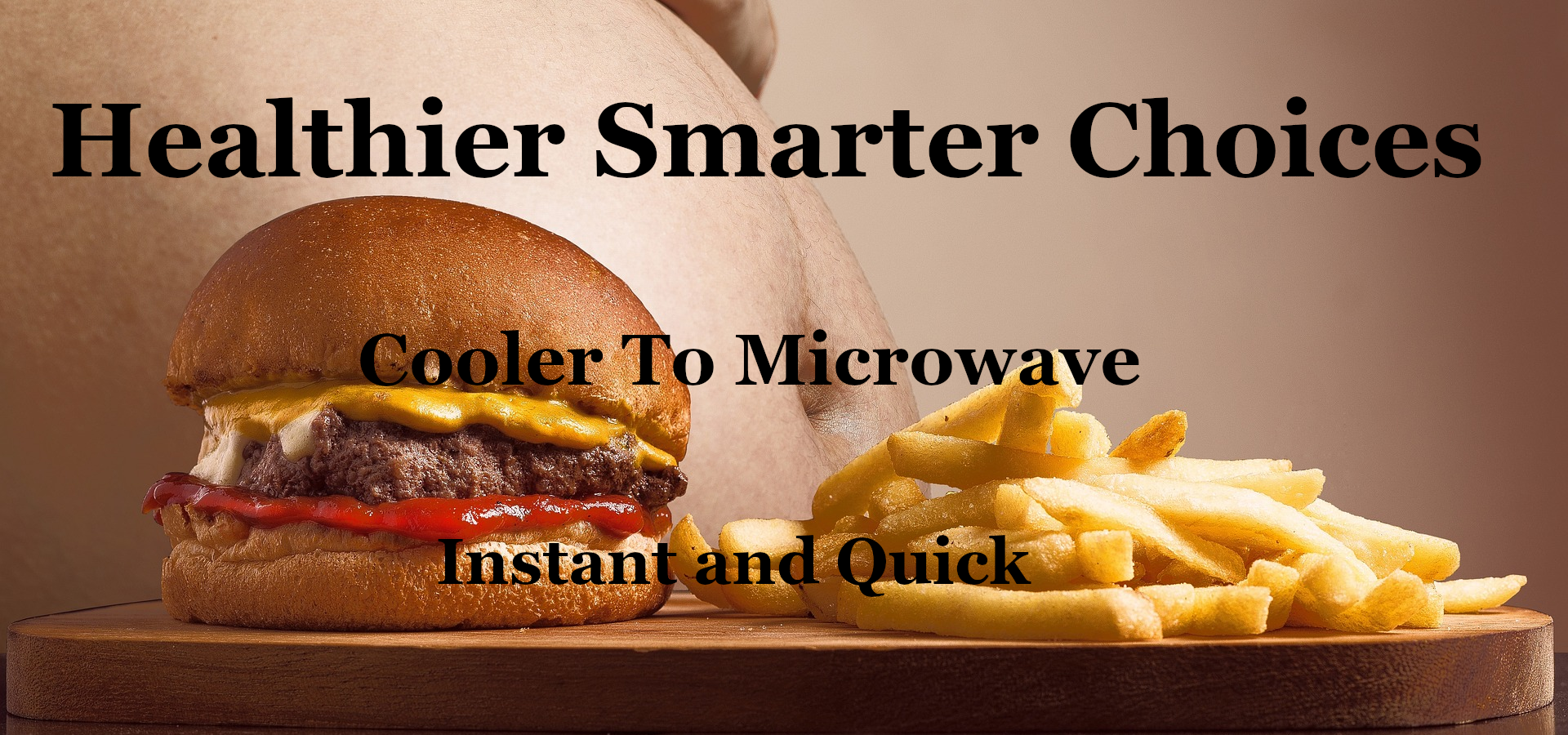 Smarter Choices…  
Don't forget you can buy groceries anywhere on the road and shop through our recipes.  Simply click on "Ingredients Instacart" in the recipe.