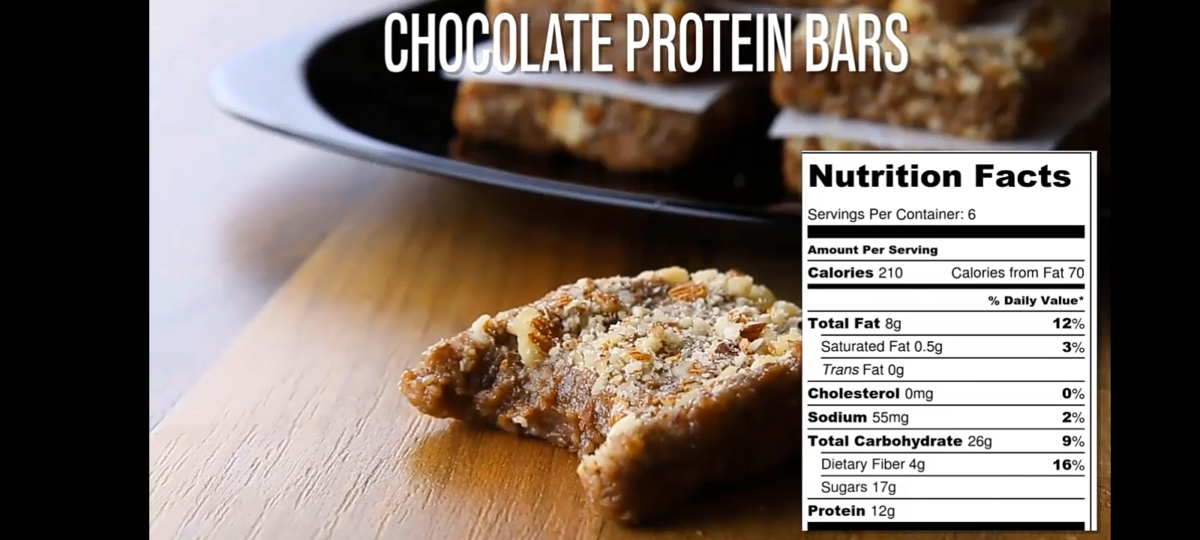 Chocolate Protein Bar
Take these Chocolate Protein Bars on the road with you next time you go out. It is a great way to have a snack PACKED with protein and know it is better than "store bought."
Ingredients
1

Cup

Dates

1

Cup

Almonds

3

Scoops

Vanilla Protein Powder

1

Tsp

Cocoa Powder

2

Tbsp

Low Fat Milk

1

Tsp

Peppermint Extract
Instructions
Deseed Dates
Deseed 1 Cup of dates and place them into a bowl
Get Blender
Add 1 Cup Almonds to blender

Blend the almonds until you get chopped up almonds

Take 2 Tbsp of chopped almonds and put it into a small bowl for later
Add To Blender
Add 1 Cup of Deseeded Dates

Add 3 Scoops of Vanilla Protein Powder

Add ½ Tsp Peppermint Extract
Blend Well
Add mixed ingredients onto a cutting board

Roll out until nice and even

Add 2 Tbsp of chopped almonds on top of mix batter
Freezer 30 Minutes
Place in freezer for a minimum of 30 minutes

Leave to long and you will have a hard time cutting
Cut into Pieces
Pull out of freezer, place it on a cutting board and cut into pieces
Enjoy
Calories Per Piece 210 Calories
Video
Notes
What's The Story?
PowerBar hit California Beaches in the '90's… When the first document powerbar hit the scene.  
How was your Chocolate Protein Bar?
Shop With Us
Don't forget you can buy groceries anywhere on the road and shop through our recipes.  Simply click on "Ingredients Instacart" button in the recipe.
Chocolate Protein Bars