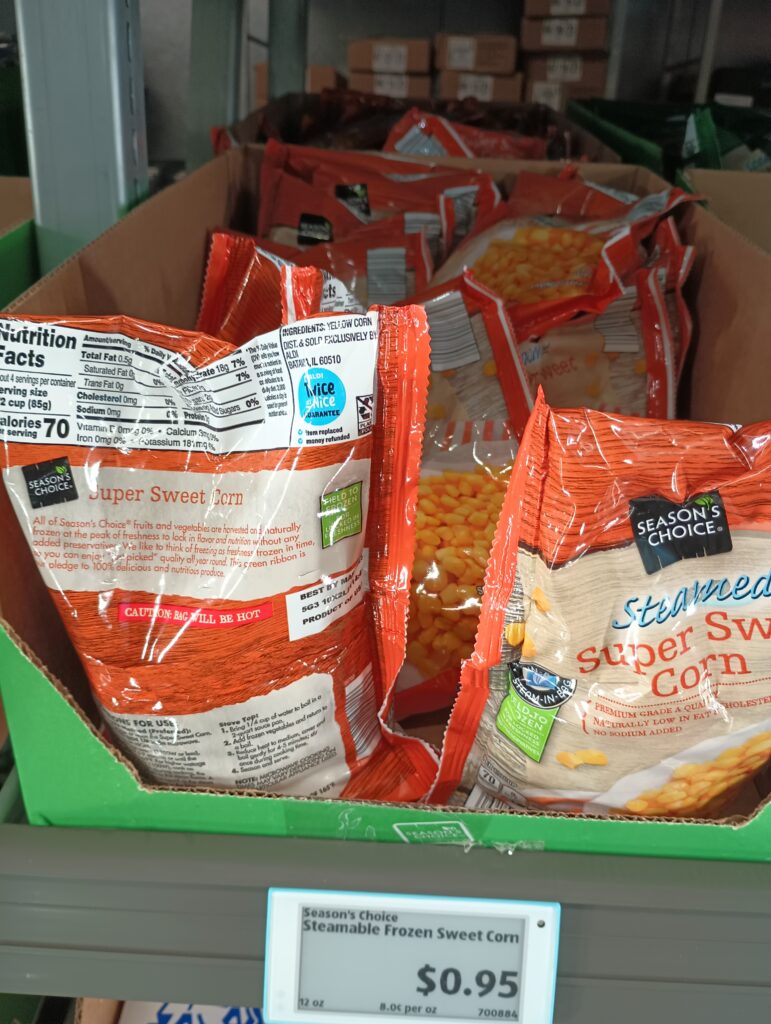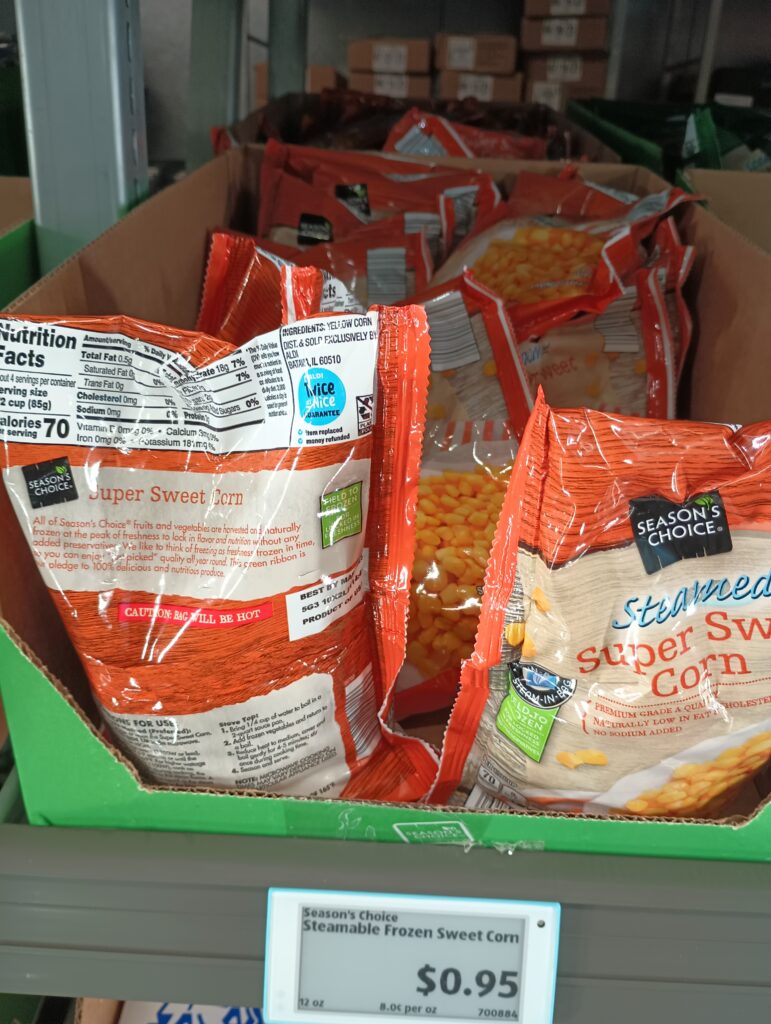 Calories Per Serving: 70
Serving Per Container: about 4
Sweet corn has 70 Calories per serving, about 4 serving per bag. About one bag per day for only $0.95 cents. This is way after covid, too!! Great clean way to get your carbs.
Benefits:
It is (Sweet) corn. Should I say more?
One bag per day.
Super cheap.
Its at ALDI Foods
All you need is a bad-ass Cooler//Fridge and you are set for a healthy career.