58 QT. Cooler with DC/AC adapters and APP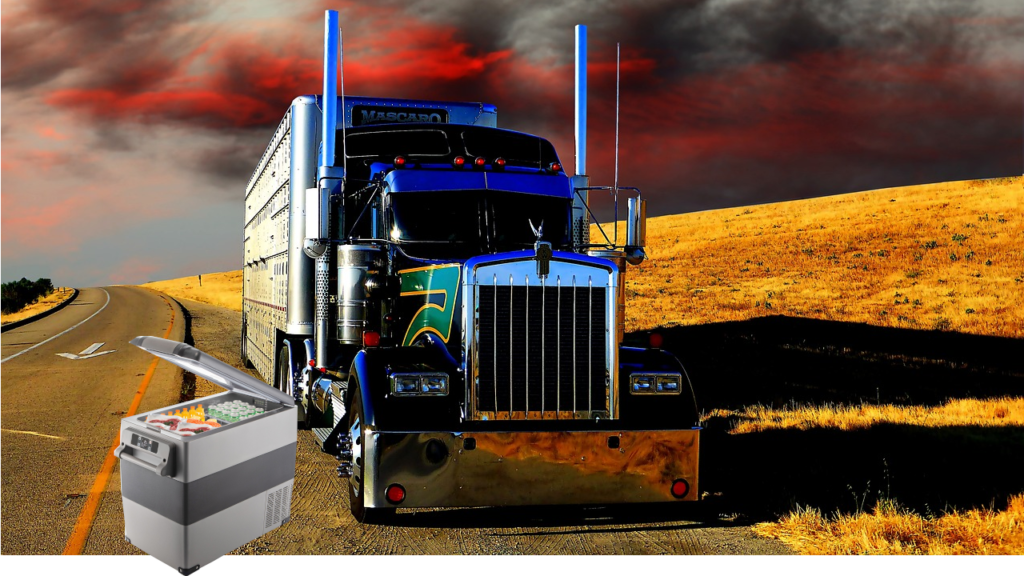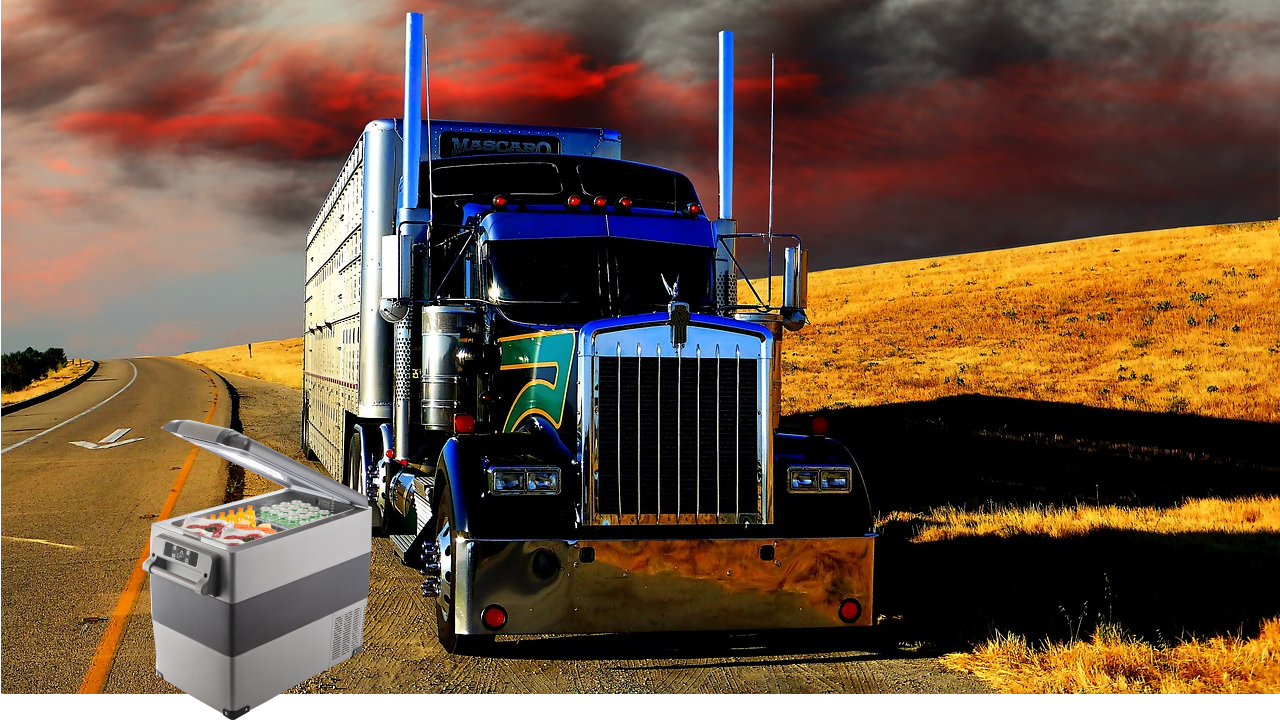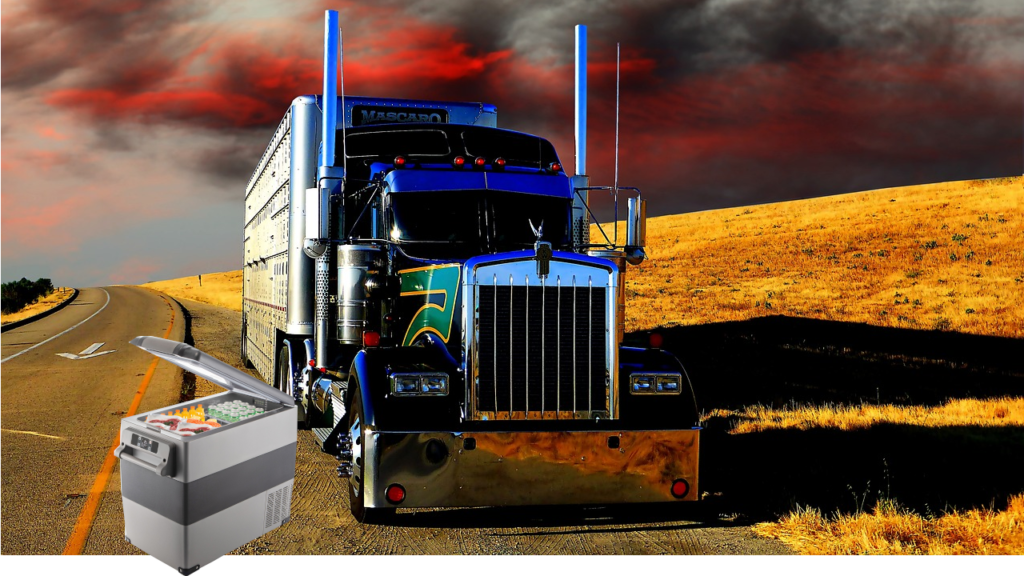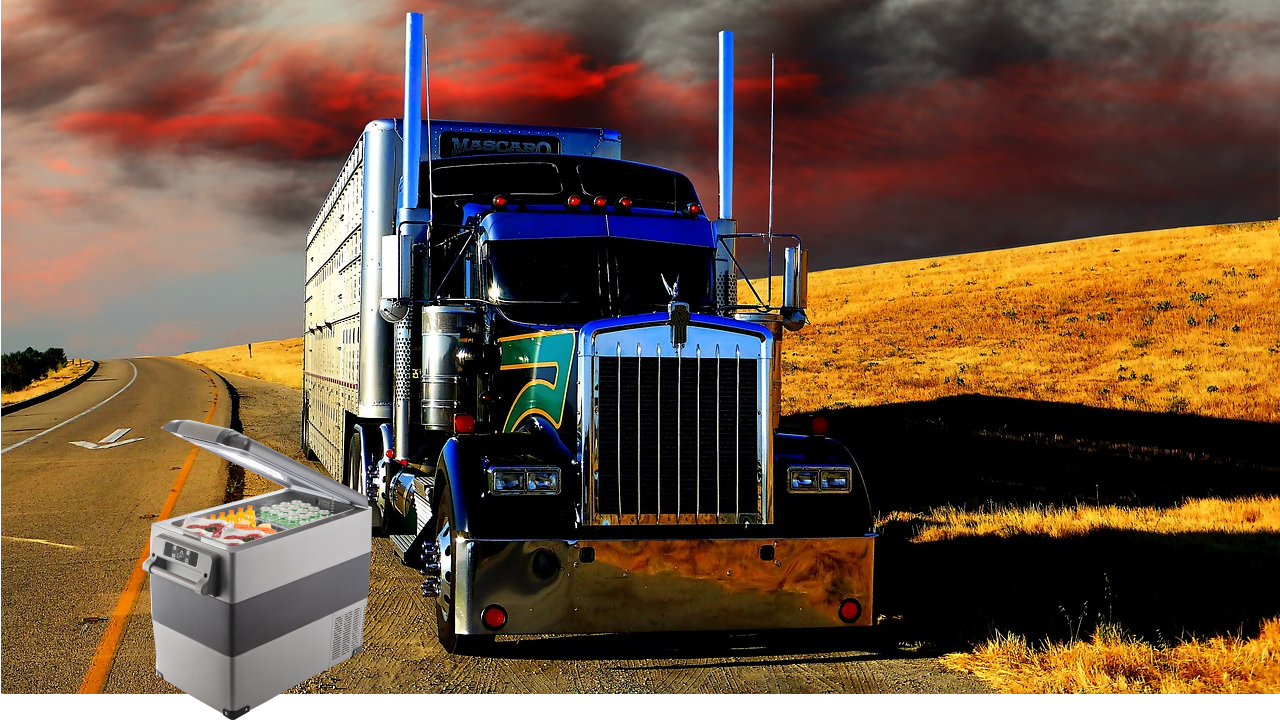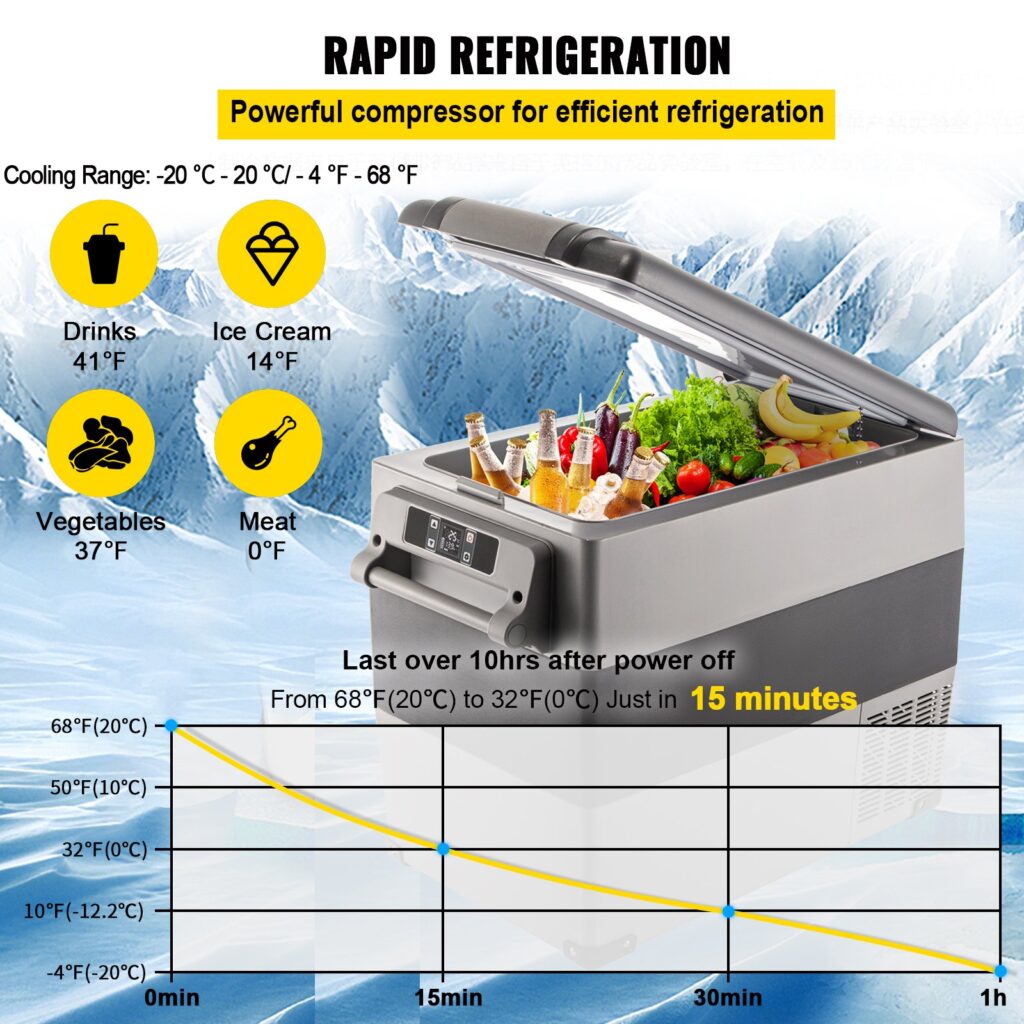 Keep your food cold for up to 10HRS after power loss. That is a lot of Time to recover. Bad-Ass.
You can catch everything before any problems…ON THE APP…ON YOUR PHONE!!!
Things To Think About:
-20℃ – 20 ℃ or -4 ℉ – 68 ℉
Only 45db (no Refer truck near you in the cab)
Drop to 20 ℃ in 15 minutes
App (on phone) Really…
Only 60w for power…no brainer!!!
NO MORE EXCUSES…about healthy eating on the road.
Benefits To An Awesome Cooler:
· 58 Qt Storage Space: 60 cans can fit in this big boy. Our cooler has CE certification, you can store many beverages, vegetables, fruits, seafood, meats, skincare products, milk in it.
· Efficient Refrigeration: With Compressor refrigeration technology, this 12v truck freezer could achieve fast cooling from -20℃ – 20 ℃/-4 ℉ – 68 ℉, keeping your food fresh. Perfect for travel, picnic, barbecue, camping, and parties.
· Perfect Structure: Our truck cooler is equipped with intimated details. The digital display can adjust the temperature; built-in LED light allows you to observe the inside better; the removable internal basket separates food; the built-in handle is convenient to move; cup holders can hold drinks stabler in the truck.
· Battery Protection: Our car fridge 12v is equipped with 120/240V AC and 12/24V DC adapters, which can be used at home or in the truck. The cooler provides three (low, medium, and high) battery protection functions at different levels. This design can keep the car's power supply from being overloaded or short-circuited.
· Extensive Usage: This 58 Qt cooler will fit snugly in your trunk, behind a car seat, or in the bed of a truck. You can take a 12v compressor cooler to any outdoor activity without worrying about bumpy roads or inclines. The trucker's cooler is perfect for RVs, campsites, boats, camping, fishing, road trips, and outdoor activities.
Anything More With This Cooler?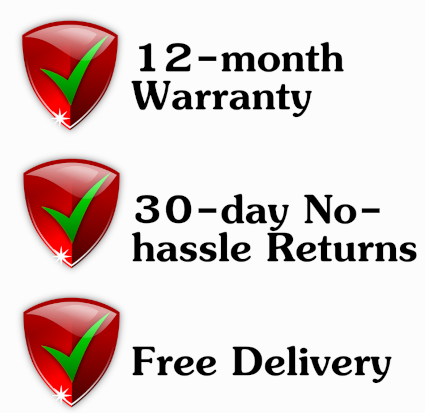 $277.99

Again, can't stress enough. Nothing will hold temperature as a smaller cooler. We burnt through 3 Coleman's before doing it right.