Rugged Cooler Dual Compartment 63QT….AC/DC PLUS APP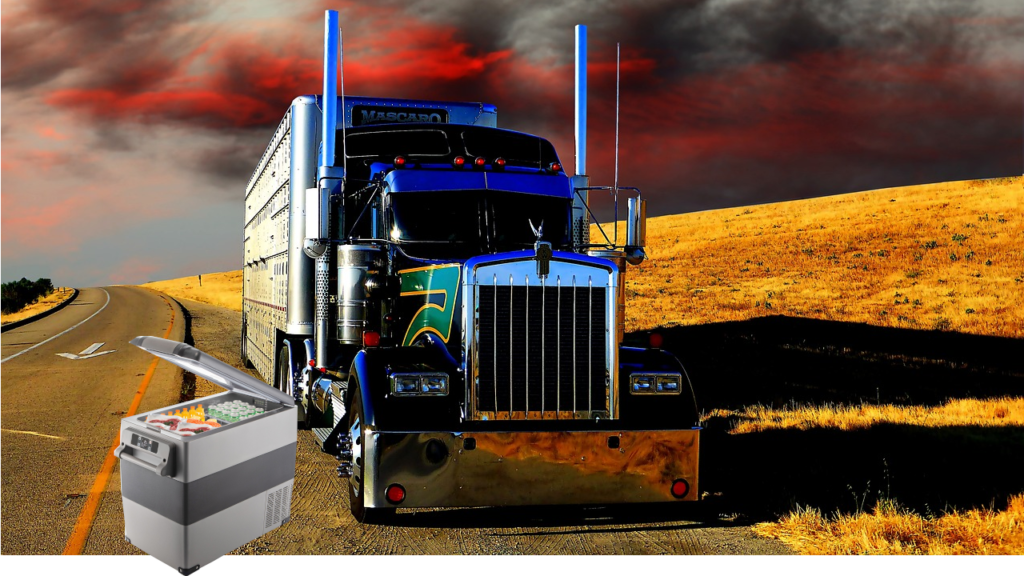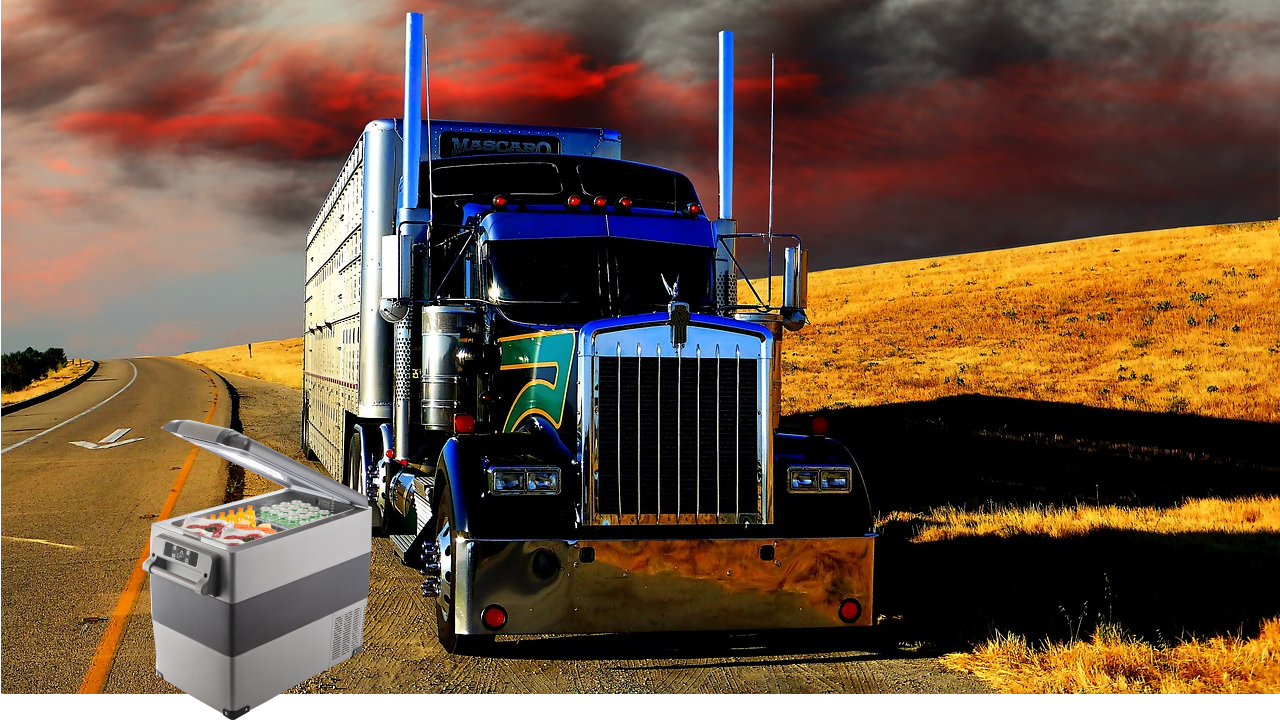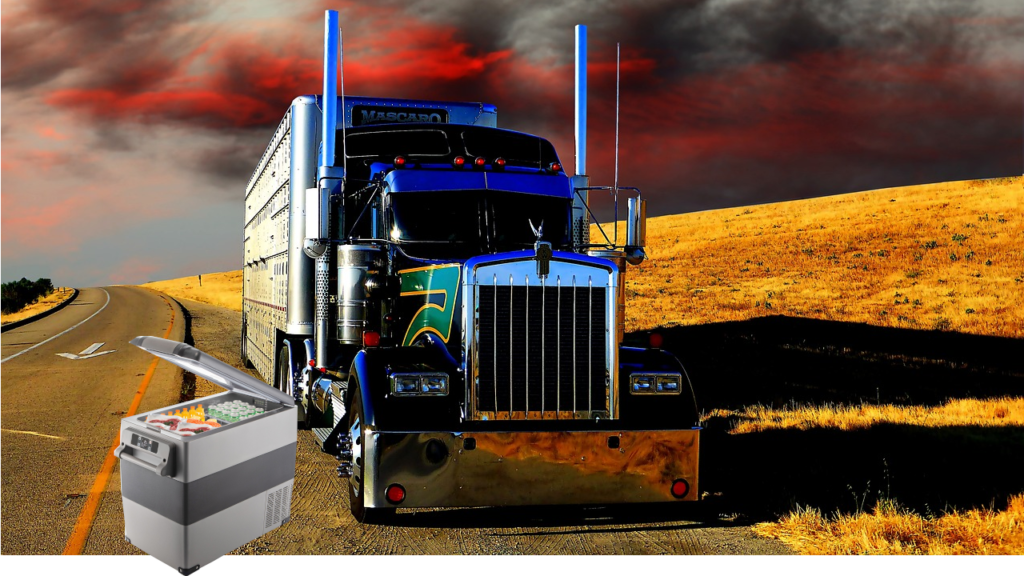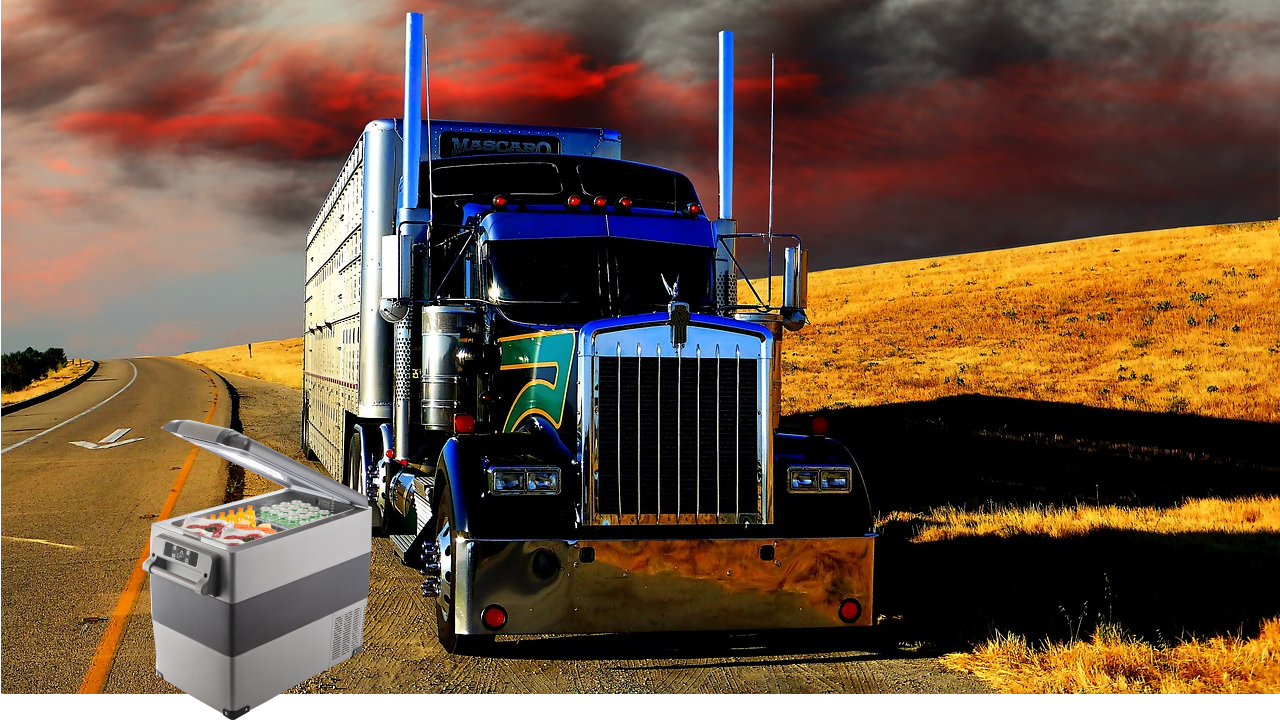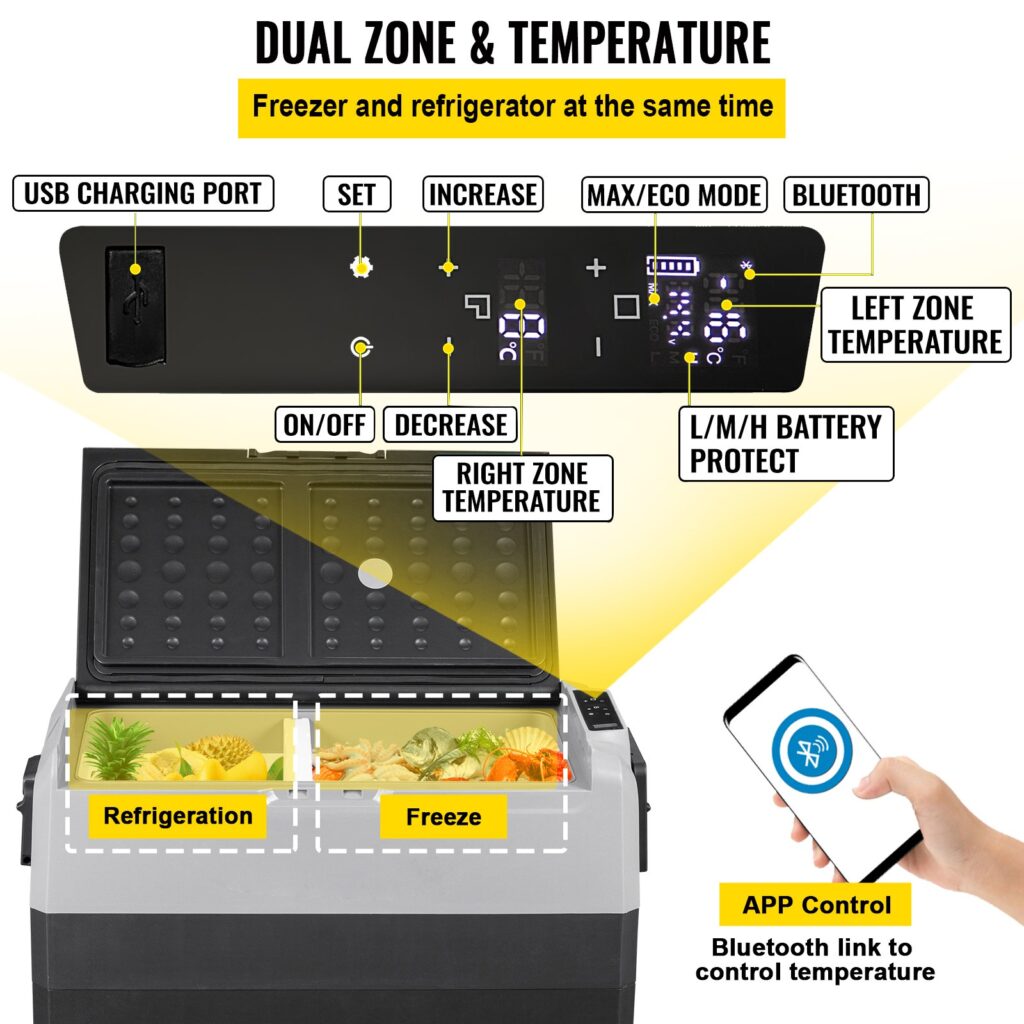 Benefits To Having A BAD-ASS cooler is the same as having a BAD-ASS Truck. You feed your body the same way as you do your Truck…Quality!!
What does this bad boy have in store? Lets Dive INN!!!!
Dual Cooler Space…2 Seperate Compartments
Can take 45 Degree Turf…
-20℃ – 20 ℃ or -4 ℉ – 68 ℉
Only 45db (no Refer truck near you in the cab)
Drop to 20 ℃ in 15 minutes
App (on phone) Really…controls BOTH compartments
Only 60w for power…no brainer!!!
Plenty of space for 2 Weeks worth of Food.
Wheels on the cooler…no back braking…
NO MORE EXCUSES…about healthy eating on the road.
Dude, what is the specs on the Cooler?
Dual Zone & Temperature: Rugged Truck Cooler has a cooler area and a frozen area for you to store different kinds of food. The touch screen offers a simple and intuitive control experience, showing the current temperature of the cooler and freezer, which is adjustable. You can also use the mobile app to control its temperature. The temperature can be controlled separately in both areas.
· Efficient Refrigeration: With compressor refrigeration technology, this 12V Truck Cooler can achieve fast cooling from 68℉/20℃ to -4 ℉/0℃ in 15 minutes, keeping your food fresh. There are two modes for you to choose from: the ECO mode for energy-saving efficiency or the MAX mode for fast cooling.
· Perfect Structure: Our Truck Cooler is made of frosted material, which is tough, durable, and wear-resistant. The smooth roller and convenient handle make it easy for you to move the refrigerator. The internal LED lamp allows you to observe the interior more clearly, and the drainage hole discharges the accumulated water inside. Besides, we also provide a charging interface to charge your mobile phone.
· Secure Driving: Our Truck Cooler is equipped with 120/240V AC and 12/24V DC adapters, so you can move the Trucker Cooler seamlessly from home to vehicle. The three-layer battery protection can keep the refrigerator from depleting the vehicle's battery. It is designed to produce low noise and ensures you will sleep well after driving for a long time. The Cooler is even stable when tilting 45°.
· Extensive Usage: This 63Qt fridge freezer will fit snugly in your trunk, behind a car seat, or in the bed of a truck. You can take a 12V compressor fridge to any outdoor activity without worrying about bumpy roads or inclines. The Truckers Cooler is perfect for RVs, campsites, boats, camping, fishing, road trips, and other outdoor activities.
Anything More With This Cooler?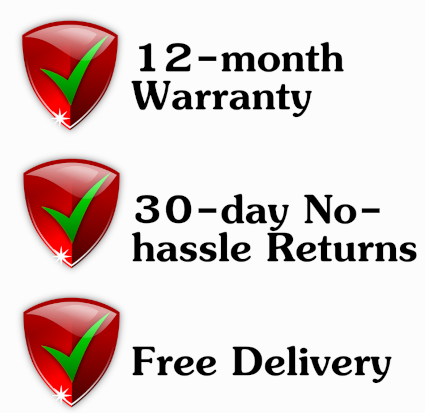 $384.99