Mixed Fruit Bag (not trailmix) 5 of 5 RT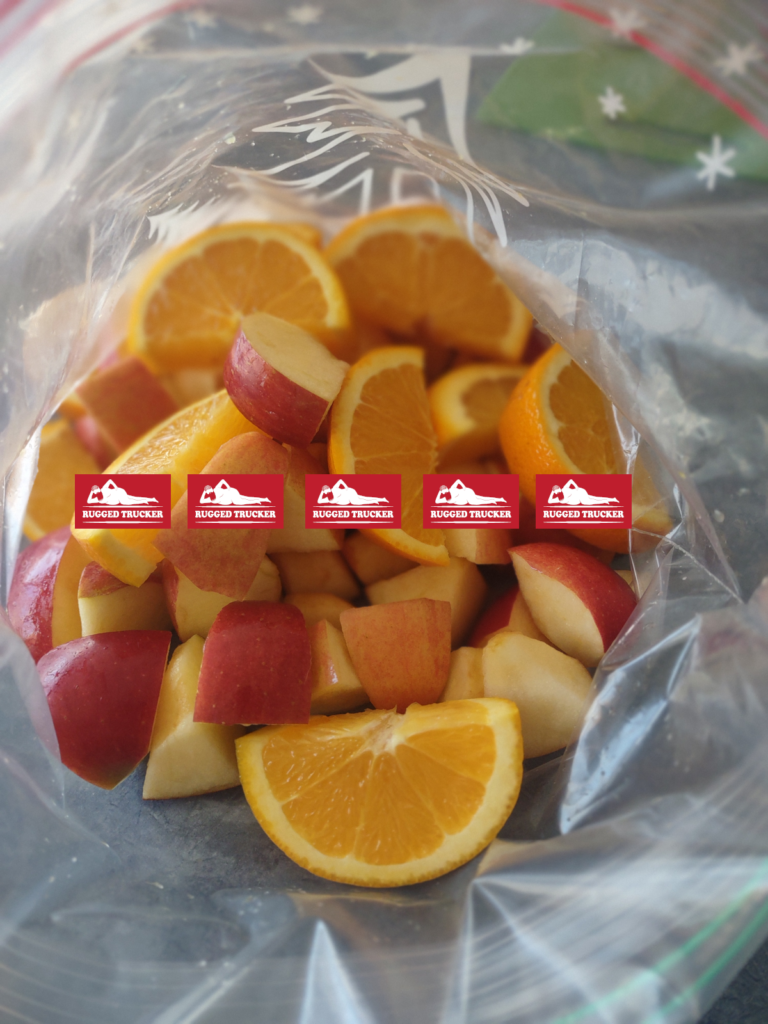 4 of 5 Rugged Truckers
Difficulty: Super Easy, you lazy bastard.
10 Minutes
Fruit oxidizes quickly once cut. You can choose to cut in the truck if you wish. Its a great snack but remember, it is still sugar.
THINGS YOU NEED:
Apples
Oranges
A cutting board (optional, if you like your counter tops.)
STEP 1:
Get any fruit you want. In this case we used Apples and Oranges.
STEP 2:
Cut into chunks or slices. Keep chilled to remain fresh.
STEP 3:
Surprise, your done.