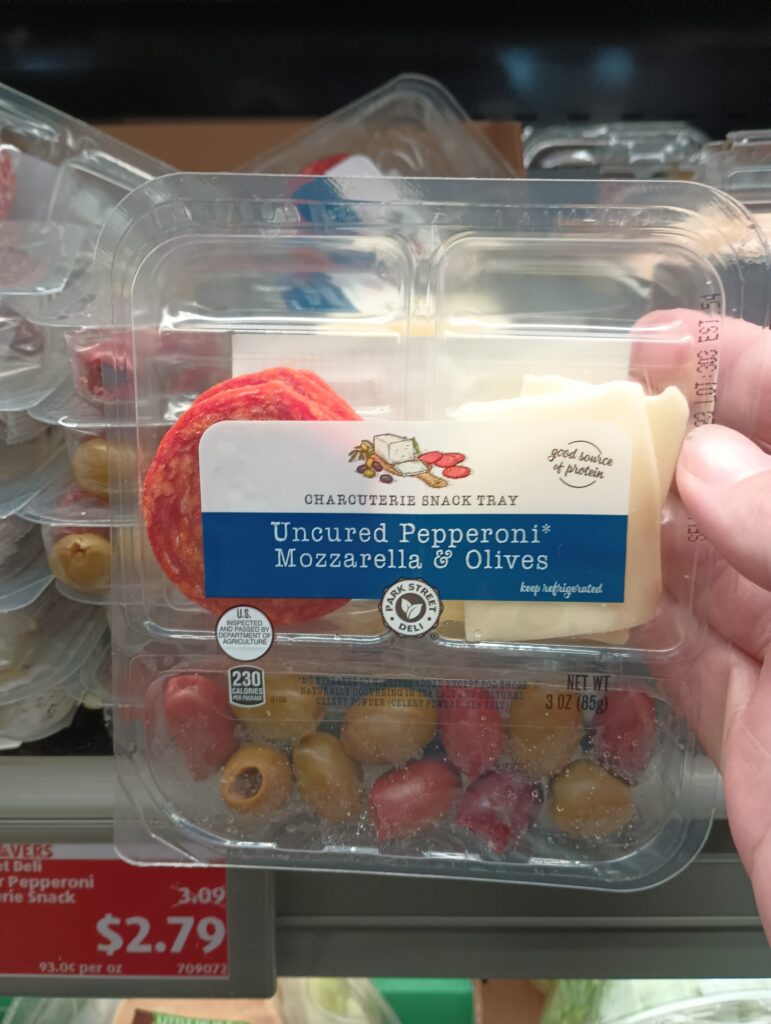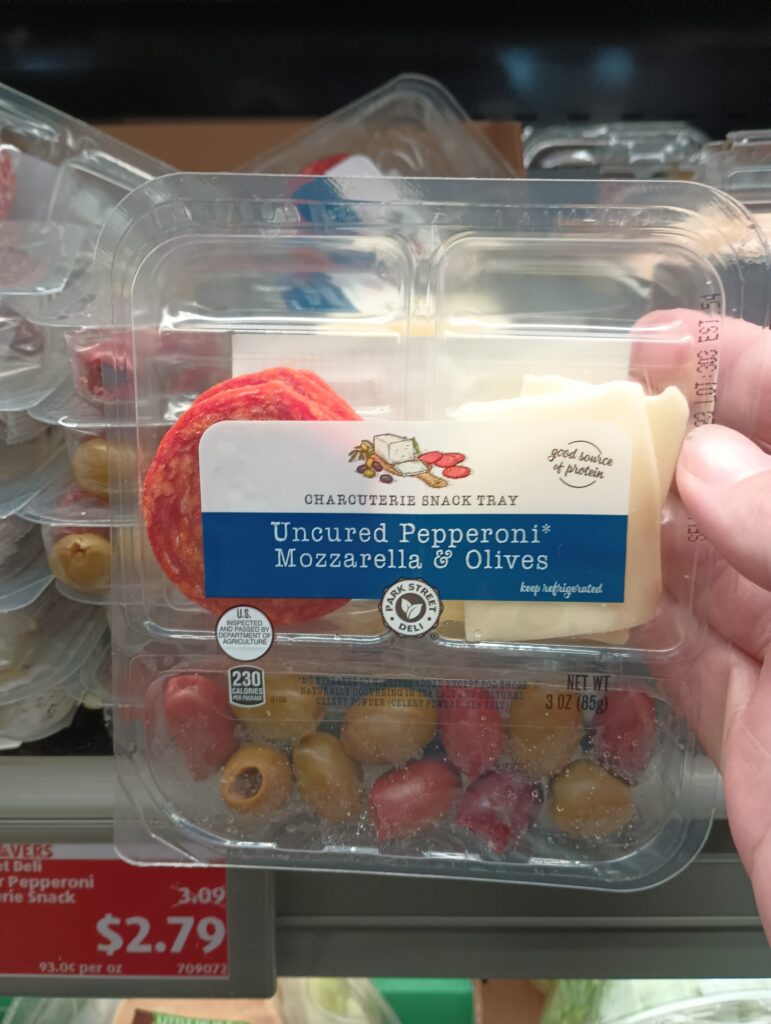 Small Hearty Snack
The idea behind showing this little guy is to show how many calories are in a small snack with processed foods. It is a way better idea than a candy bar, though I don't expect you to pay for this packet.
Ingredients
1

Uncured Pepperoni Mozzarella and olives
Notes
Shop With Us
Get your groceries anywhere on the road.  Simply go to "Ingredients Instacart" above.