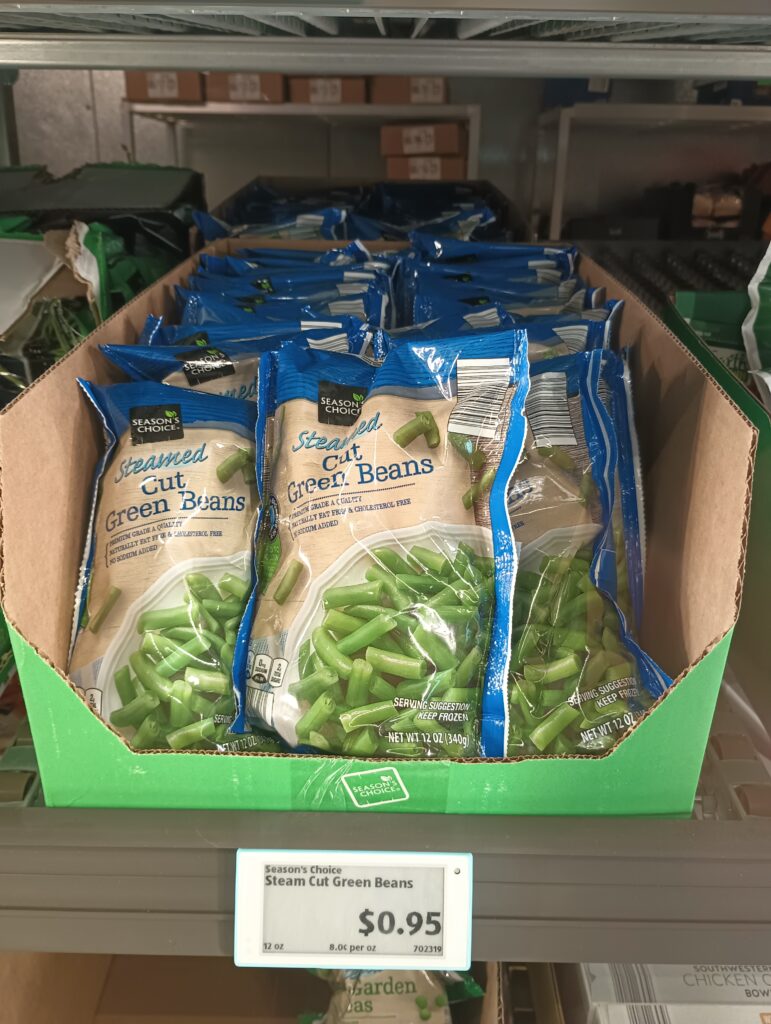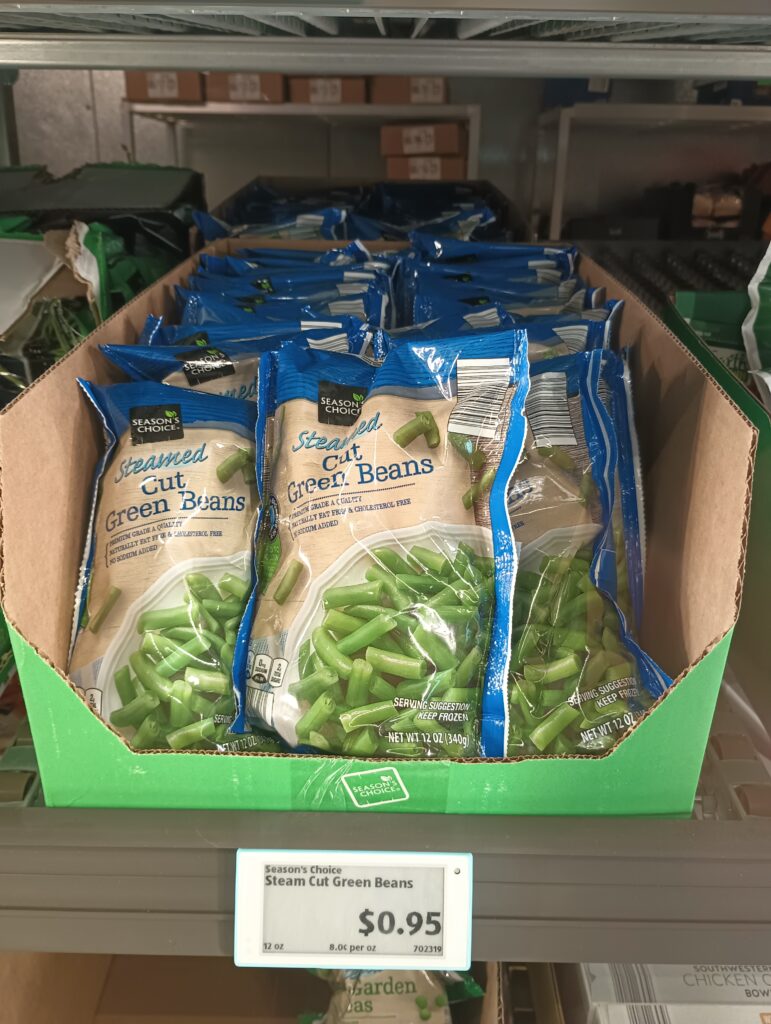 Steam Cut Green Beans
This bag of green beans are only $0.95 cents at Aldi Foods. It is great for nutrition and goes well as a side to a meat/protein. Stack these up in the cooler.
Benefits to having Green Beans:
1. Bag is small and stackable.
2. Cheap as hell.
3. warms up in Microwave.
4. Can't go wrong with healthy carbs…
Ingredients
Pair Up With A Protein
1

Strip

…Bacon

…cooked at house.

1

serving

…Pulled Pork Sandwich

1

PorkChop
Notes
Where did Green Beans come from?
This is what Slowness had to say,
"The green bean originated in Central and South America and there's evidence that it has been cultivated in Mexico and Peru for millenia.
Green beans are the unripe, young fruit of various cultivars of the common bean. Over 130 varieties of edible pod beans are known."
If you would like to know more…
Slowness.com
SHOP WITH US
Don't forget you can buy groceries anywhere on the road and shop through our recipes.  Simply click on "Ingredients Instacart" in the recipe to purchase.