Reverse Flies workouts the Upper-Middle Back.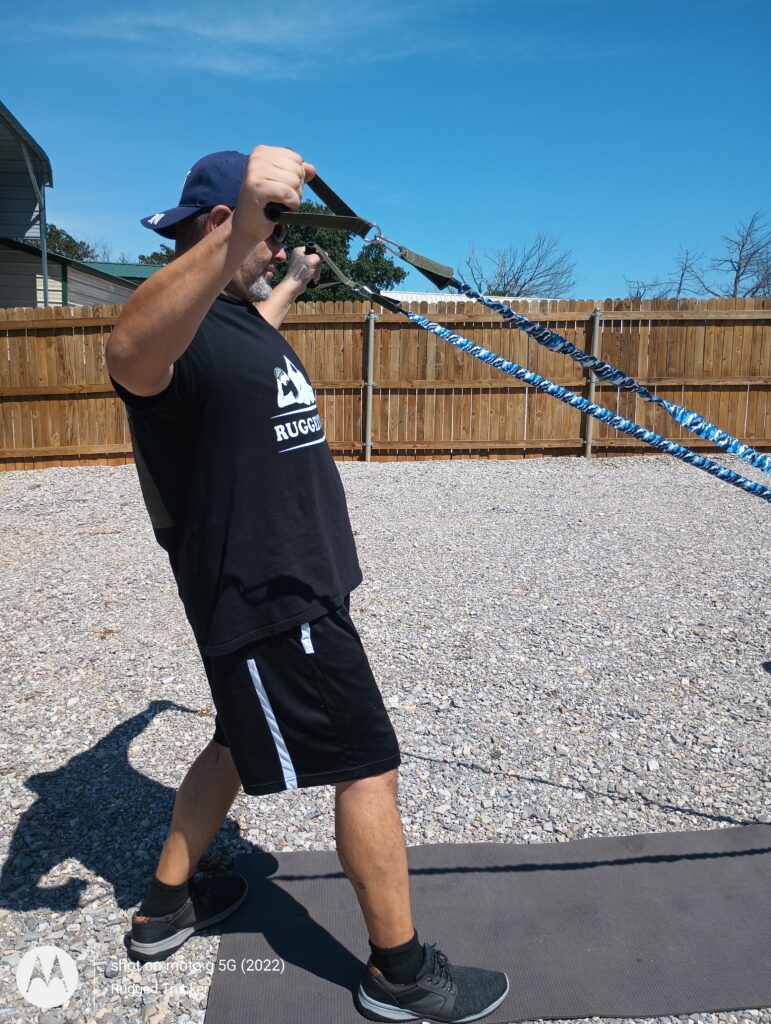 How To Do Reverse Flies?
Connect your Rugged Trucker Strap and/or bands to a fixed object…like a door, bumper of a rig, or anything that won't break off or come lose.
Put your bands through the strap ( ….only if you're not using the bands directly on fixed object) until the bands are both equally together.
Standing in front of the fixed object, hold the bands in both hands and your arms extended in front of you.
Bring your arms back, creating tension until your arms can not go back any further.
You should have your arms arched back as seen in picture.
Hold for a second, then go back to start position while having tension on the bands.
For Best Results:
Strength Training: 3 Sets X 10-12 Reps
Muscle Building: 4-5 Sets X 8-10 Reps
If you are looking for a Cardio workout, increase the Reps to 20-30 range.