Smoked Salmon Sashimi 5 of 5 RTs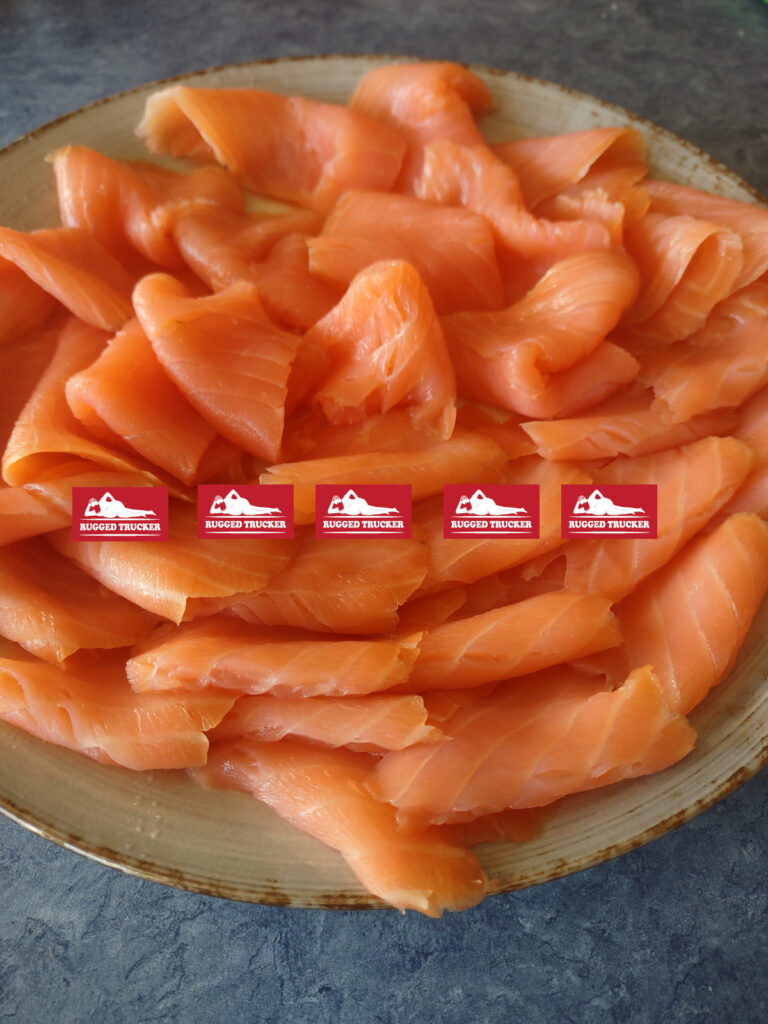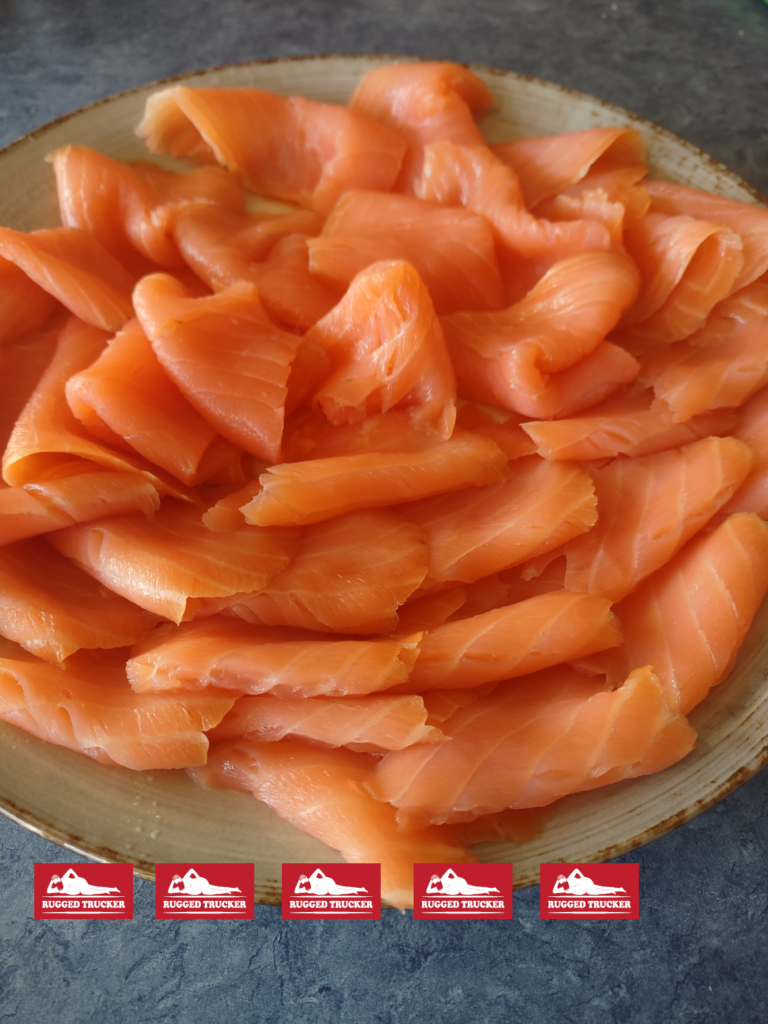 5 of 5 Rugged Truckers
Difficulty: Super Easy
15 Minutes
You need to make these at home and then take on the road. If you have a good cooler, it can last up to 3 – 5 days. Its a healthy snack that can be eaten the first part of the week. This is what I took on the road.
THINGS YOU NEED:
Smoked Salmon
Cutting Board (optional, depends how you like your counter tops)
STEP 1:
Take your Smoked Salmon out of package onto cutting board.
STEP 2:
Cut into strips or however it turns out. Keeping it thin will help with flavor and consistency.