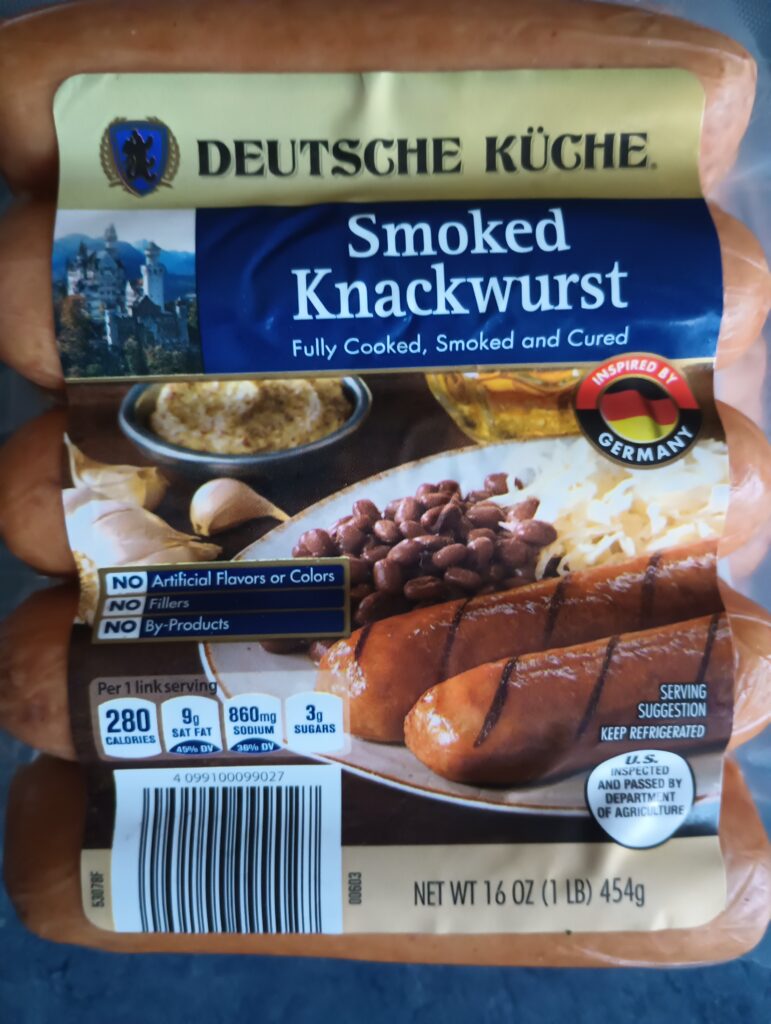 Smoked Fully Cooked Knackwurst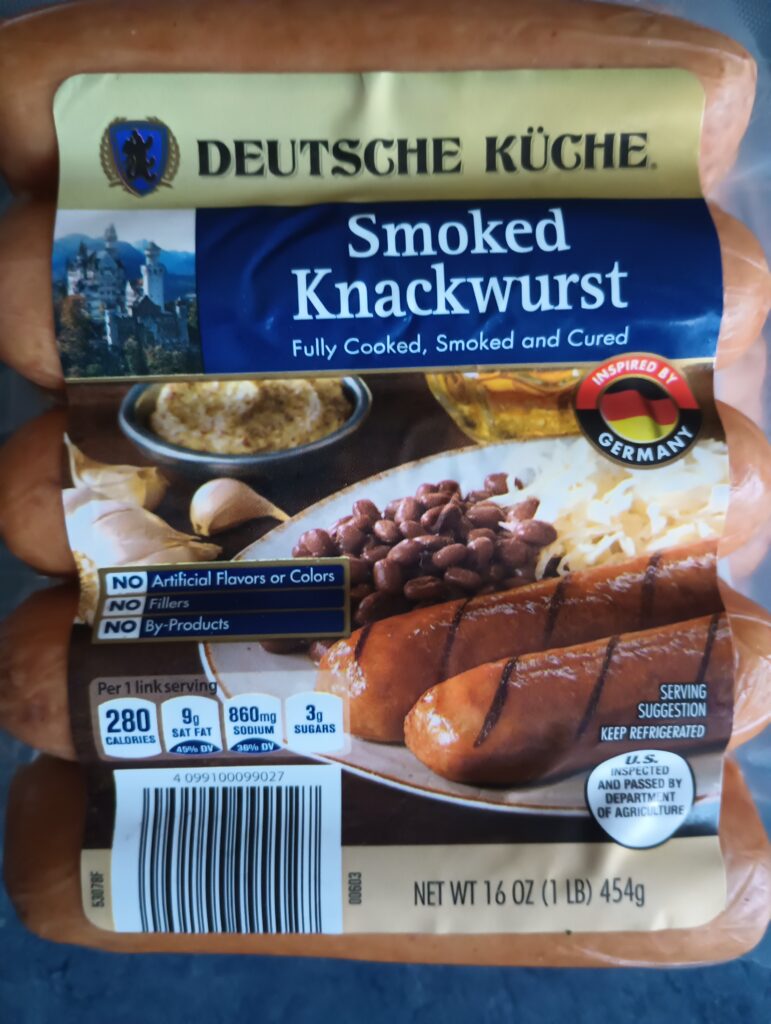 Smoked Fully Cooked Knackwurst
Equipment
1 cooler

…with bluetooth temp monitoring.
Ingredients
1

pack

Smoked Fully Cooked Knackwurst
Instructions
Place in microwave and warm up.
Notes
Although this beauty has High Sodium, it is already fully smoked, cooked and ready to go into a cooler or fridge. Great item to push towards the end of the second week if you are OTR. It's Ready for the microwave, a bun, some dressings and….
Where did "Smoked Fully Cooked Knackwurst" come from?
This is what  PaulinaMarket.com had to say,
"Originating from the Holstein region in Germany, these sausages are smoked and fully cooked. Kackwurst are made of pork, beef, and veal and seasoned with garlic. They are best grilled like brats or simmered like hot dogs and often served with relishes, mustard, and raw onion."
To read more, click on PaulinaMarket.com below.
PaulinaMarket.com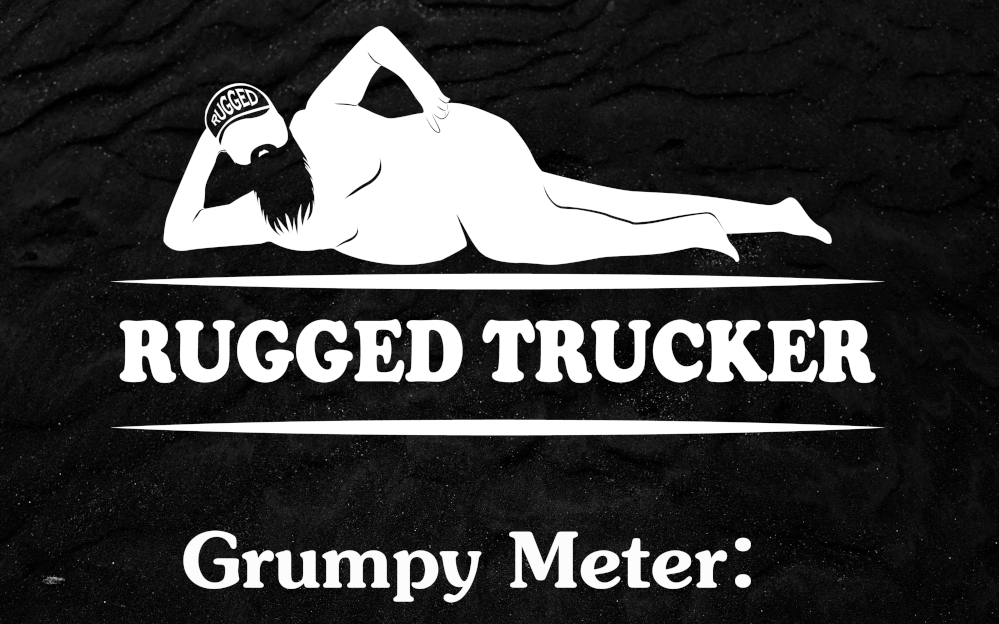 Rugged Trucker™ Body Fat Calculator